Over 30 volunteers regularly support the Badisches Landesmuseum in its daily work. They help to organise events, are involved in public relations work, cultural mediation, and documentation, and take on activities in the museum's workshops.

Whether young or old, working or retired: your valuable time donations enable us to constantly improve the services for our visitors. By voluntarily taking on unpaid activities, you can help our full-time staff fulfil their diverse tasks.

Can you imagine long-term activity in the museum sector and are interested in volunteering at the Badisches Landesmuseum? We look forward to hearing from you via phone or e-mail.
Your contact
Brigitte Heck
Leitung Referat Volkskunde, Oberkonservatorin Alltags- und Landesgeschichte Badens 18.-21. Jh.
Send an e-mail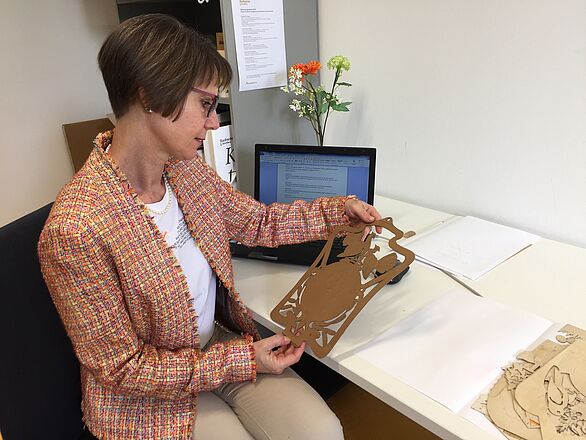 1/2
© Badisches Landesmuseum, Foto: Schoenen
2/2
© Badisches Landesmuseum