Two exhibit areas in the Karlsruhe Schloss are dedicated to the founding history of the city of Karlsruhe and the Residence of the Margraves and Grand Dukes of Baden.
On the way to the palace tower, the exhibit Palace and Court: Life in the Residence illustrates court life. On 30. October 1718, Margrave Karl Wilhelm held a festive ceremony on moving into the new Residence, which was only partially completed. The exhibited collection depicts court life of the Margraves and Grand Dukes of Baden over about 200 years, using objects of historical equipment and furnishings: from a baroque center-piece to a rococo settee, from an Empire vase to an etagère in historicism style.
The newly designed exhibit Palace and Court: The Throne Room – new presentation
Items of historical furnishing are presented in addition to witnesses of the construction history. The dynasty of the rulers of Baden can be traced in the throne ensemble, the crown insignias of Baden, portraits and medallions. The lifestyle of these rulers is illustrated by furniture, porcelain and glasses.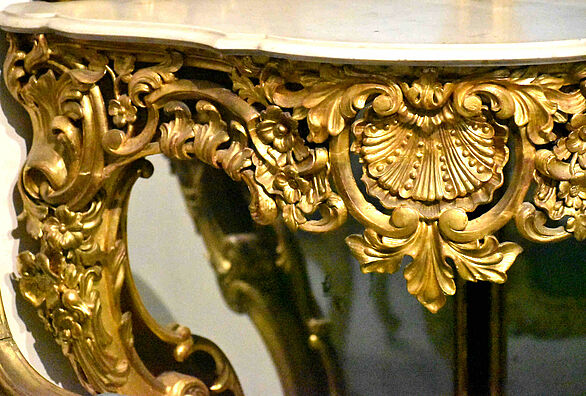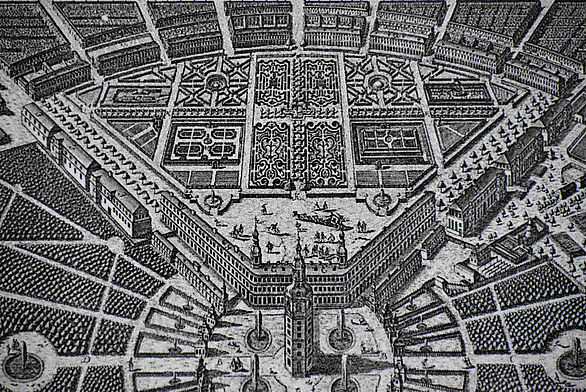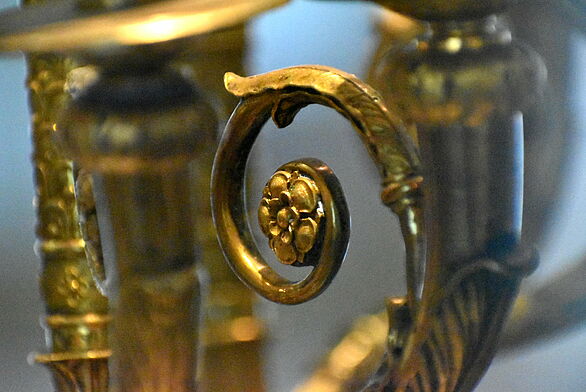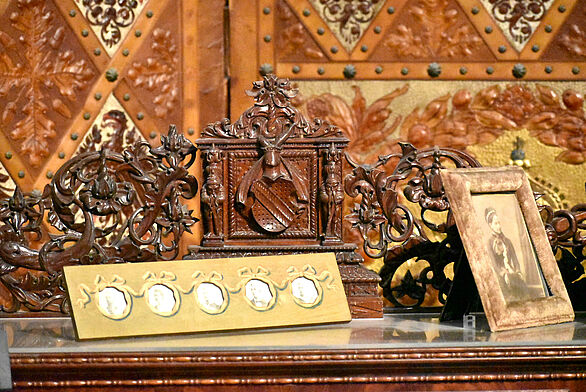 1/4
Detail Ecketagère, Heinrich Günther junior, Karlsruhe, 1856 © Badisches Landesmuseum
2/4
Excerpt from the city map of the residential city of Karlsruhe © Badisches Landesmuseum
3/4
Detail candelabra, Paris around 1805, bronze, gilded and patinated © Badisches Landesmuseum
4/4
Detail of the desk of Grand Duke Leopold and his successor Friedrich I, mahogany on oak, probably Karlsruhe around 1845-1850 © Badisches Landesmuseum